At the forefront of new technologies, Fonroche Lighting's Research & Development department imagines, designs and deploys the intelligent, high-performance systems of tomorrow. Composed of a team of expert engineers in solar energy and public lighting with multiple and complementary skills, the R&D department is at the heart of our strategies.
A multidisciplinary service
The R&D team is made up of complementary expertise whose objective is to design the solar street light of the future:
Mechanical Design and Material Resistance

Telecommunications

Artificial Intelligence

Embedded Software

System Engineering

Data Analyst

Test and validation engineering

Product design.
At Fonroche Lighting, we define this team as a mix of passionate individuals, experts in their field and committed to the ecological transition, who always keep in mind the continuous improvement of our products to meet the needs of users.
The tasks of the R&D department
Fonroche Lighting's R&D department has developed the most efficient solar lighting technology on the market, the only one to guarantee lighting every night of the year. With the evolution of materials and technologies, our teams are constantly optimising our products and services to increase the performance of our systems. Their research focuses on three main pillars: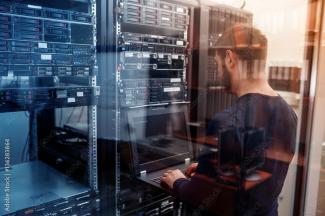 The Storage System
A dedicated team is working on continuous improvement of the Fonroche Lighting battery system, in particular on:
charge control

exploiting the storage potential

service life

resistance and ageing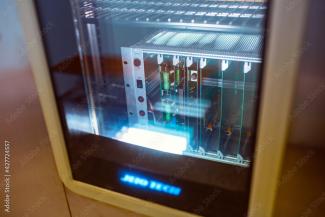 The service life of the product
With our own labolatory, the R&D teams carry out several thousand hours of testing in order to control the service life of our products and anticipate their end of life.
Nous sommes en mesure d'assurer le fonctionnement optimal de nos lampadaires pour plus de 30 ans et pouvons anticiper le remplacement de certains composants.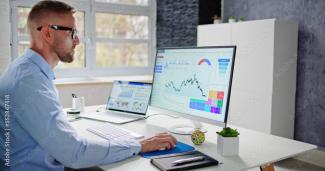 Telecommunications
Fonroche Lighting's solar-powered street lights have their own telecommunications system. A lot of important information is centralised and analysed every hour.
The Data Analyst team intervenes to make all its raw data readable and works on new protocols to make its operation more efficient.
Defining the outlines for the solar lighting of the future
In our R&D department, each component is analysed, optimised and improved for ever better performance. The technological progress of many systems pushes our engineering teams to remain alert on all aspects of our business, such as:
Energy-saving LED lanterns,

Better optics, better performance
Better batteries: even more reliable and durable,
Better management of lighting, ensuring environmental compliance,
Or modern and adapted designs, for a better integration into the landscape.