Founded in 2011 by Yann Maus, Fonroche Lighting is the world leader in solar street lighting.
Located in Lot-et-Garonne in the south-west of France, we design, develop, manufacture and install autonomous solar-powered street lights for illuminating all types of infrastructure. With over 1500 new structures lit every year worldwide, we serve the needs of communities and businesses around the world.
About us
As a forerunner in our market, we are convinced that solar energy is the alternative to conventional grid-based street lighting. With over 11 years of experience in solar lighting, we have developed an expertise that is unmatched in our market. Manufactured and assembled in Agen, in south-west France, our street lights are powerful and reliable whatever the climate.
Our growth is the result of a remarkable commitment and team spirit:
We are a team that acts to disrupt its market with strong values. Our ambition is to revolutionise the market!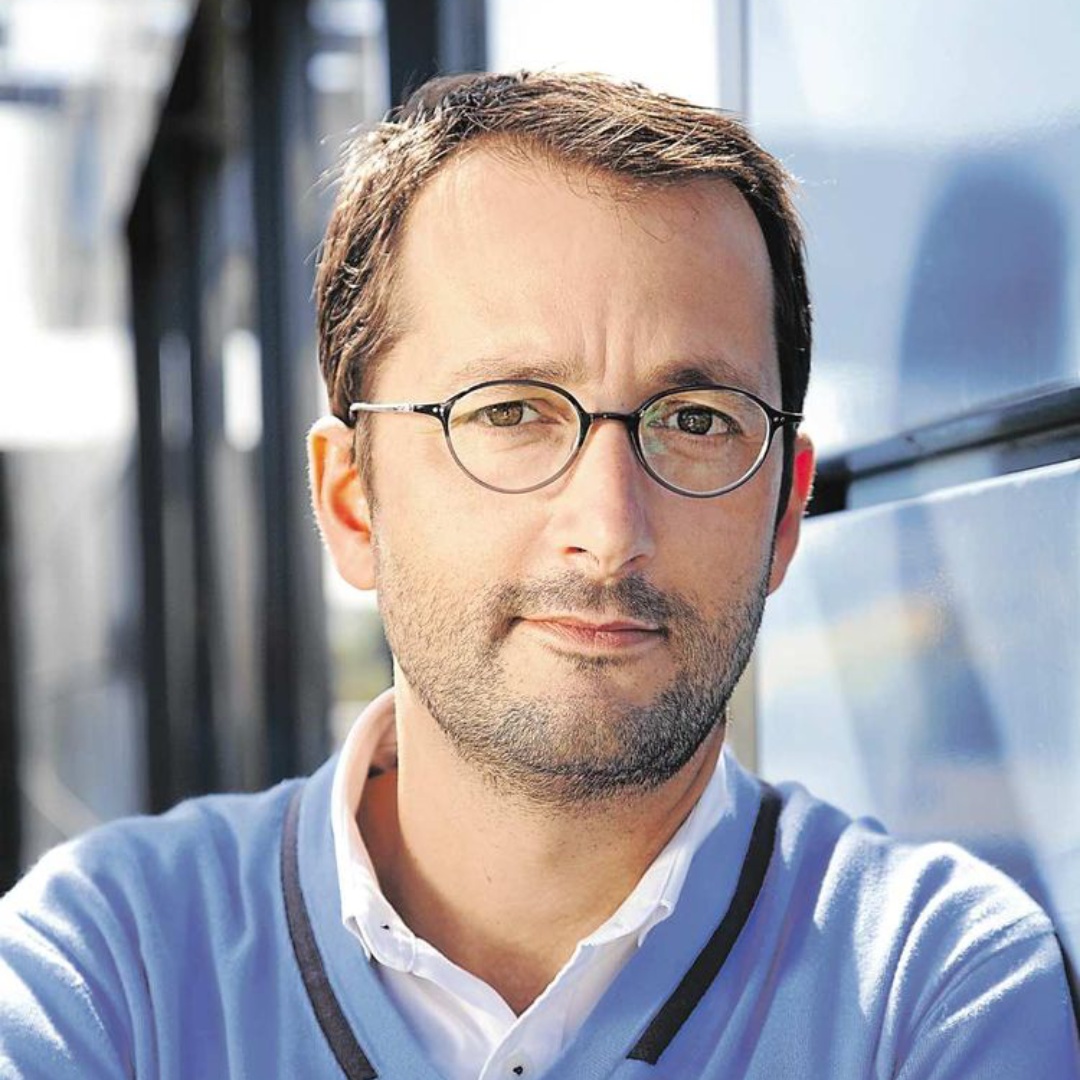 Yann MAUS
Chairman and Founder of Fonroche Lighting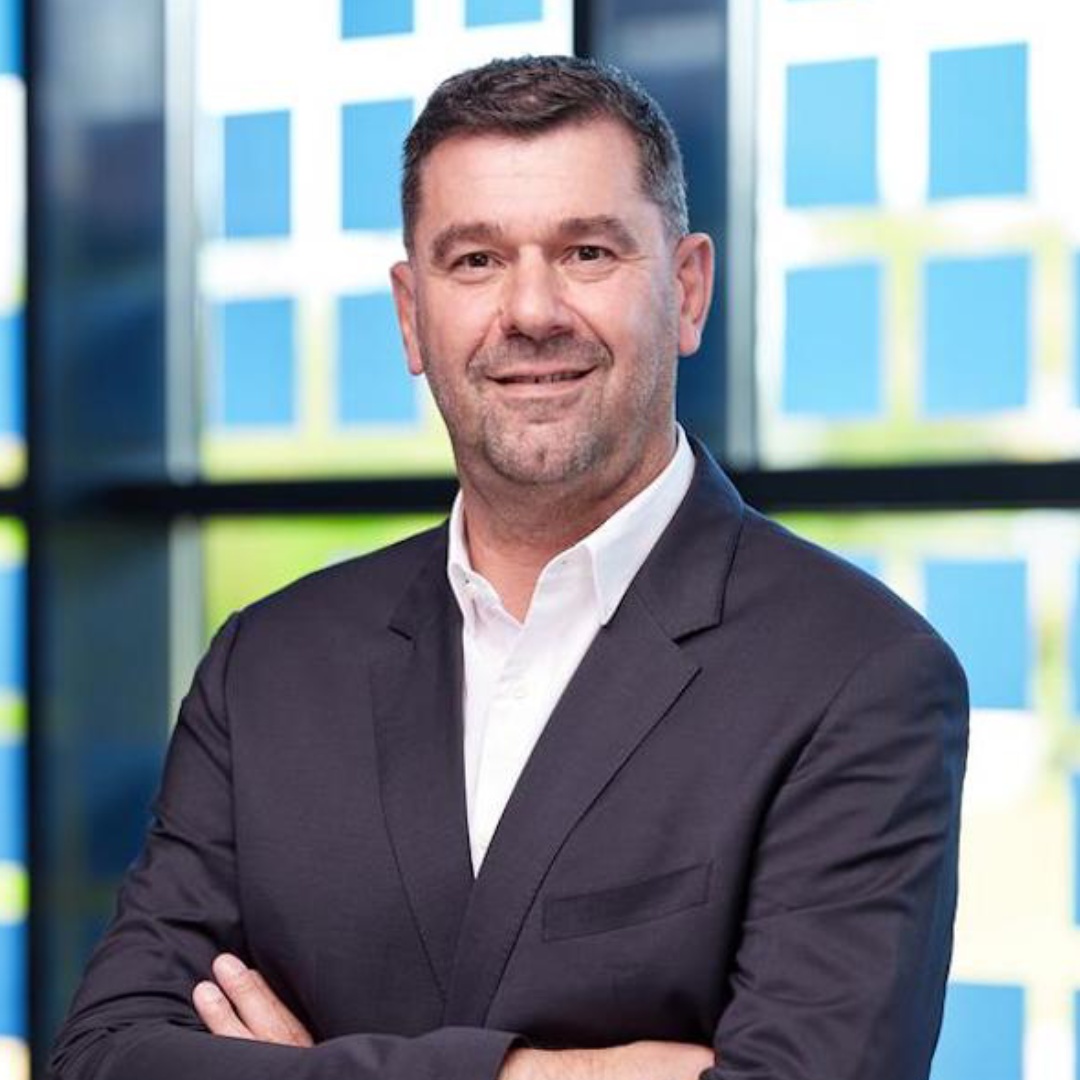 Laurent LUBRANO
Managing Director of Fonroche Lighting
"Revolutionizing the street lighting market is what we're all about !"
Strong international deployment
With a presence more than 50 countries, we benefit from a network of more than one hundred distributors and local partners, experts in public lighting, trained in Fonroche Lighting solar technologies.
Our 5 subsidiaries each have sales teams, an affiliated design office and project implementation teams, enabling us to remain close to our customers and to be more responsive.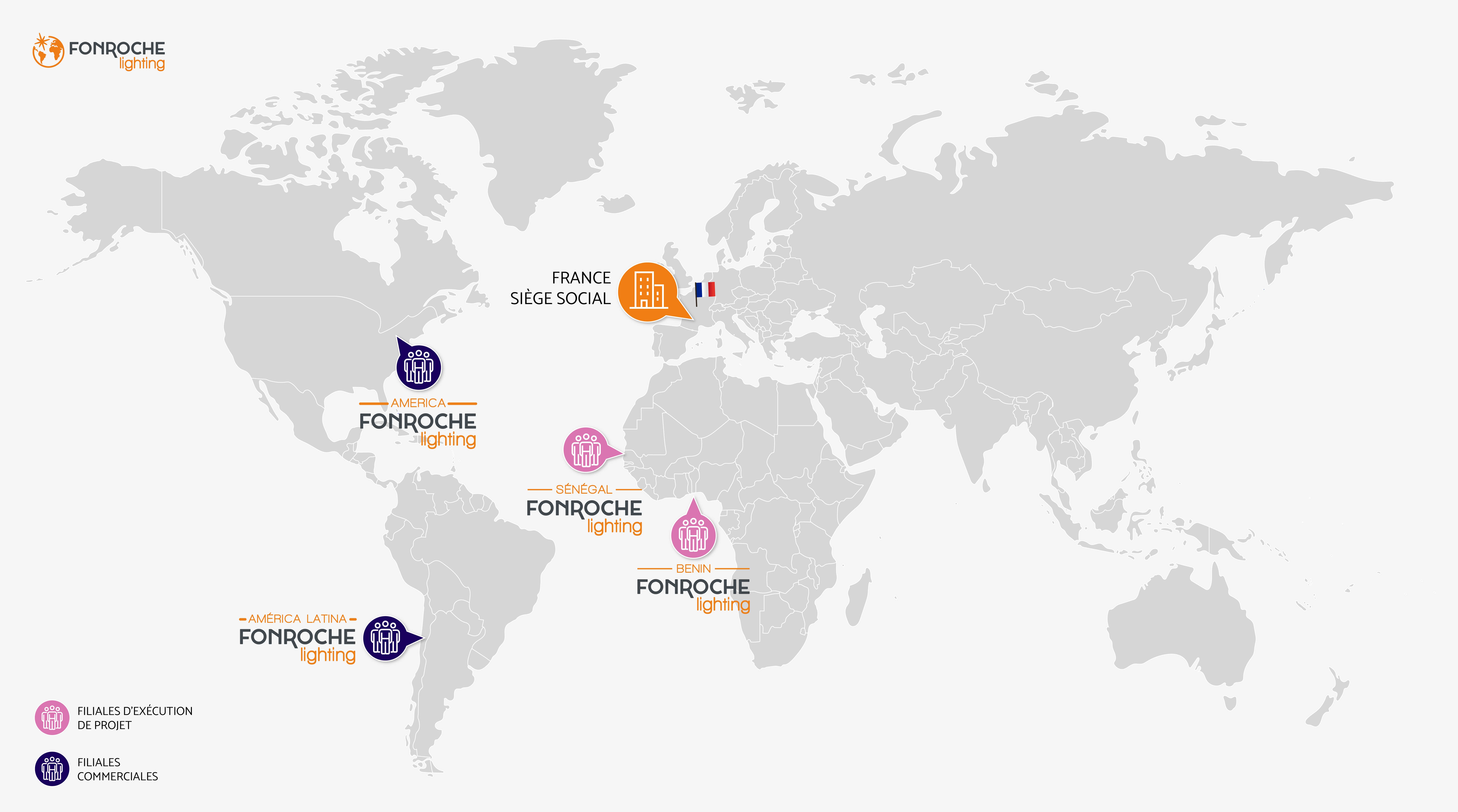 "La Street", the world's first centre dedicated to solar lighting
Located in Agen in south-west France, this new headquarters will be delivered in 2023 and reflects the image of Fonroche Lighting:
ULTRAMODERN
Connected

FRIENDLY

Designed by the architect François De La Serre, it covers more than 4 hectares, including 9,000 m² of buildings.
A true hub of innovation and intelligence for all lighting professionals, from project managers to city technical departments, to mayors and government representatives,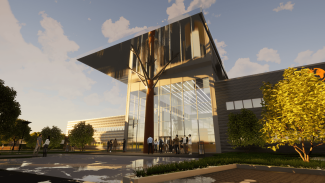 "La Street" includes: 
a state-of-the-art R&D area
a production site for 300,000 solar-powered street lights per year
the first connected training center dedicated to solar street lighting
technology demonstrators
the largest battery testing laboratory de tests de batteries
An environmentally responsible approach
In the image of a socially responsible company which has been committed to renewable energy for over 11 years, Fonroche Lighting has designed a building in synergy with its values with:
a site completely lit by autonomous solar street lights,
photovoltaic roofing on a large majority of the roofs,
reinforced insulation and natural ventilation,
rainwater harvesting, etc.