Summary
Streetlights installed
15 000
Solar Street Lighting in Benin: A Bright Future with Fonroche Lighting
In recent years, there's been a global shift towards sustainable solutions, and the realm of street lighting is no exception. Solar street lighting, a reliable and green alternative to traditional electric lighting, has emerged as a preferred choice for many countries. Leading this charge in Benin is Fonroche Lighting with their innovative designs and sustainable choices.
In 2019, as a testament to their expertise and quality, Fonroche Lighting won a significant tender in Benin. Their task? To illuminate the country's streets with over 15,000 solar-powered street lights. This wasn't just any project; it was an ambitious endeavor to bring bright, efficient, and cost-effective illumination to regions that had remained in the dark for too long.
The major advantage of solar LED street lights, as seen from this project, lies in their ability to operate off the grid. This offers significant cost savings, reducing both installation and running expenses. No longer reliant on the traditional electric grid, these lights provide a powerful backup, ensuring consistent illumination even in remote areas or during power outages.
One might wonder about the efficiency and quality of such lighting, especially in rural or remote regions. However, the solar street light product range from Fonroche Lighting is designed with smart technology. It ensures dusk-to-dawn control, and with the incorporation of LED, offers bright and effective outdoor illumination. Additionally, the reduced maintenance needs of these solar-powered street lights mean that once installed, they can provide consistent and reliable lighting for years.
Acknowledging the unique needs of Benin, Fonroche Lighting didn't just ship their products and leave. In October 2019, they established a subsidiary in Cotonou, demonstrating a commitment to local support. With the assistance of the Fonroche Lighting Benin team, these solar LED street lights were meticulously installed in 9 cities. The local presence ensured the project met the best conditions and standards, from understanding the specific roadway and parking requirements to ensuring quality and security.
For those who wish to learn more about the benefits of solar street lighting, Benin serves as a shining example. Transitioning from traditional pole and electrical lighting to a more efficient, energy-saving solar solution has illuminated a brighter, sustainable future for the city streets and rural pathways of this nation.
In conclusion, with companies like Fonroche Lighting leading the way, solar street lighting isn't just a trend; it's a testament to what the future of outdoor illumination holds – a brighter, greener, and more sustainable tomorrow.
See also our project: Solar Street lighting in Senegal
Project issues
Economic development of the country
Guarantee an efficient public lighting
Secure the places of life and passage every night.
15 000 Solar street lights
In Benin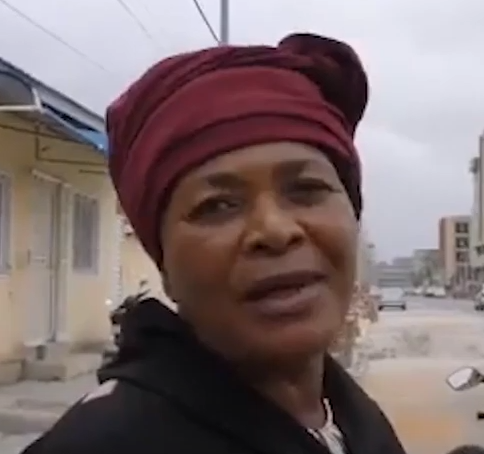 Epiphanie Mitohouanton
resident of the 6th district of Cotonou
It lights up very well, and then we are all happy. (...) If there is an outage and so on, we don't notice it because the streetlights come on, it's fine.