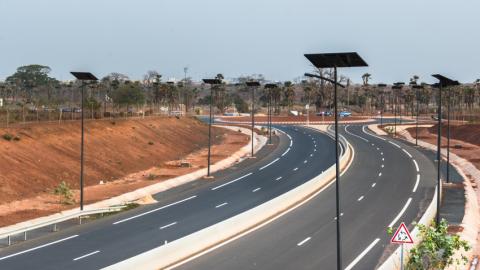 On 26 February 2022, the Senegalese Minister for Finance and the Budget signed a contract with Fonroche Lighting to supply and instal 67,000 solar streetlights.
Building on the success of Phase 1 of the project in 2018, when the company provided lighting for one-third of Senegal, Fonroche — the global leader in this sector — continues its upward trajectory with another major contract in Africa.
These latest-generation off-grid streetlights manufactured in Agen, southwest France, will light roads, walkways and village squares in 265 of Senegal's most remote communities. Almost 6 million people will benefit. Installation will begin in October 2022 at an average rate of 1,200 streetlights a week and will complete in under three years.