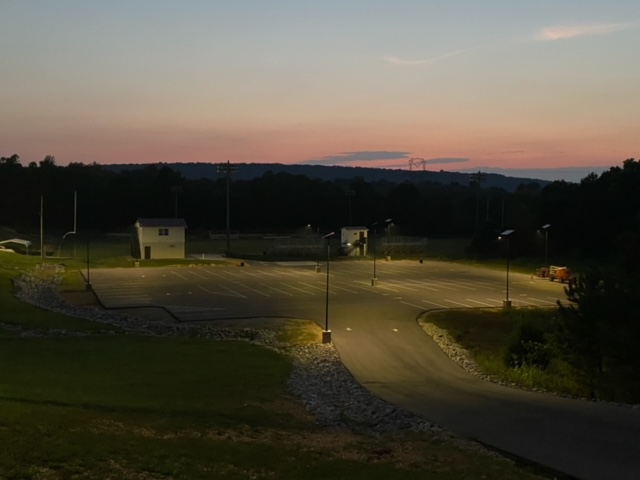 One of the advantages of solar lighting is the energy it saves. The panels provided by Fonroche have different phases of lighting during the night. Winfrey explained that when night falls they come on at full capacity and then go to 30% capacity before going back to full capacity an hour before sunrise.
One project, multiple goals
Winfrey said that operating costs were also saved, as well as installation costs. Specifically, an estimated $60,000 was saved with the cost of installation, he said. About $5,000 per year in operating costs have been saved as well.
"It really saved us a lot of time and money in the long run," he said.