World Blog Day
Join us today, Saturday 31st August, as we celebrate World Blog Day by turning the spotlight on our own corporate 'weblog'. Launched just two years ago, the Fonroche 'blog of solar lighting' brings you new content every week, with posts on latest contract wins, project successes, tips for project owners, events, team profiles and more. In short, all the best bits of our life as a company! Thank you to everyone who follows us regularly. Here, we reveal the Top 10 most read posts to date.
Fonroche's solar lighting blog
The 10 posts you liked most
Two years of solar lighting projects, all in one blog. Every project — from the smallest bespoke installation to the most extensive international program — has its five minutes of glory on our website.
Here are the Top 10
most viewed posts:
In early 2018, we
won the contract for the most extensive public lighting contract ever
undertaken. Senegal ordered 50,000 off-grid urban streetlights to help improve
safety and security across a third of the country. These are now being
installed in various locations.
South America's
third-longest bridge is lit from one end to the other by Fonroche. Almost 400
ecofriendly LED streetlights are helping keep motorists safe 365 nights a year.
This large-scale installation is a fantastic showcase of what we can do and has
led to other solar lighting contracts in the region, most notably Colombia's
Alto Magdalena highway.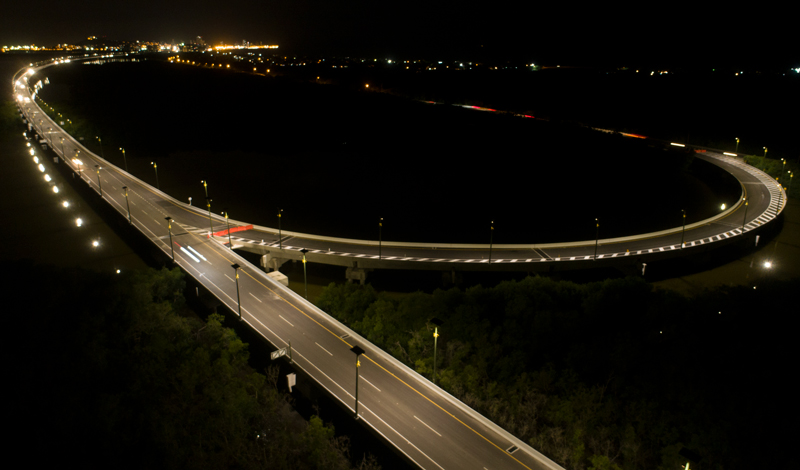 Gabon launched a vast
program to extend its power grid and help combat rural flight, poverty and
security issues. However, there's no guarantee all bush villages will
eventually have lighting. To fill the gaps, Fonroche has installed over 400
off-grid streetlights in these isolated areas.
Algeria's keen to
pursue sustainable projects and adopt more ecofriendly solutions. To light
Annaba's coast road, Fonroche installed more than 200 off-grid solar
streetlights. This project presented a number of challenges — not least the
snaking bends and constant climbs and drops in elevation!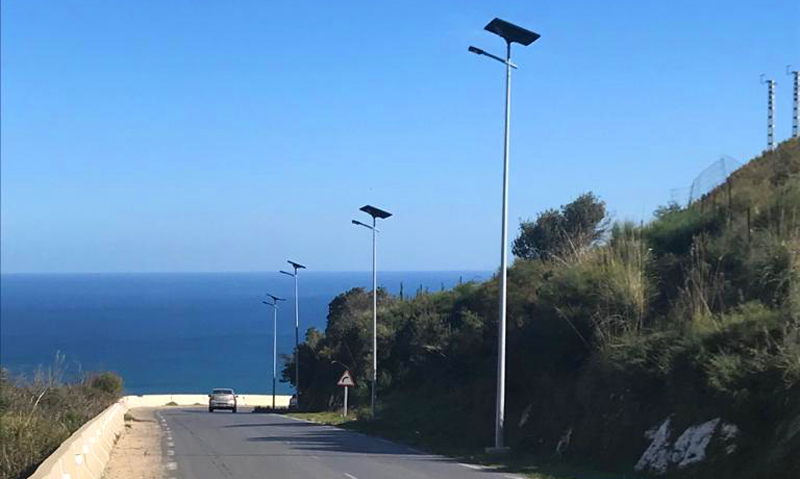 For a long time,
solar lighting was deemed ineffective due to the limited storage capacity of
the batteries. To fix this problem, Fonroche's R&D teams developed a unique
technology that guarantees 365 nights of lighting a year, with no disruption to
service. Our NiMH (nickel-metal hydride) battery system is designed to function
optimally across an extreme temperature range: –40°C to +70°C. This makes it
ideal for all kinds of applications — from subzero ski runs in Switzerland to sizzling
desert roads in the Middle East!
Like the previous
year, 2019 got off to a flying start. In January, Fonroche won a major contract
to install 15,000 off-grid streetlights in Benin. Over the next two years, the
public lighting in 10 cities will be modernized and upgraded. This success
further consolidates our global market dominance!
Fonroche solar
streetlights have been installed in the heart of Yaoundé to help improve
security and support economic development. Local residents and retailers have
hailed this urban lighting solution, which is bringing new life to the district
by effectively extending the day.
This
behind-the-scenes look at Fonroche Lighting's production department has proved a
hit. The post describes what the department does and how it operates. The
young, dynamic team programs, configures and prepares each order to spec. Their
absolute top priority: your satisfaction!
Sustainably
lighting a road is simpler than you might think. No need to dig trenches or lay
cables, or call in a Hollywood special effects crew. Fonroche has developed a
powerful solar streetlight solution that's easy to install and provides
guaranteed lighting 365 nights a year, with no outages or disruption.
Rounding off our Top 10 most read articles on the
Fonroche 'blog of solar lighting' is our profile of the Senegalese team. Keen
to establish a local presence close to our lighting projects, Fonroche set up a
subsidiary in Dakar in 2018. Its first job: deliver the world's largest-ever solar
public lighting project!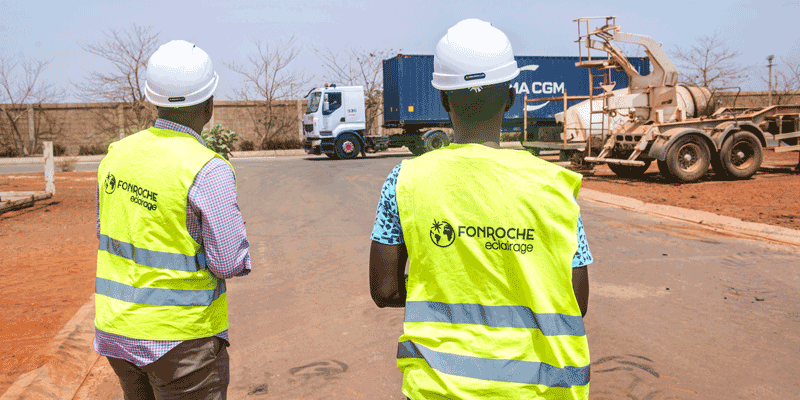 Stay tuned for more
amazing adventures!