What applications can solar lighting be used for?
Ingenious, eco-friendly, powerful and cost-effective – solar lighting offers many advantages. But is it suitable for all urban and rural environments and infrastructure? Read on to learn about the many and varied applications and benefits of solar lighting and see why it's the ideal sustainable solution for everyone.
Solar lighting application #1
Improving safety for roads, motorways and traffic islands
Lighting is a crucial aspect of road safety, helping to reduce the risk of accidents. Solar streetlights are particularly effective for this purpose.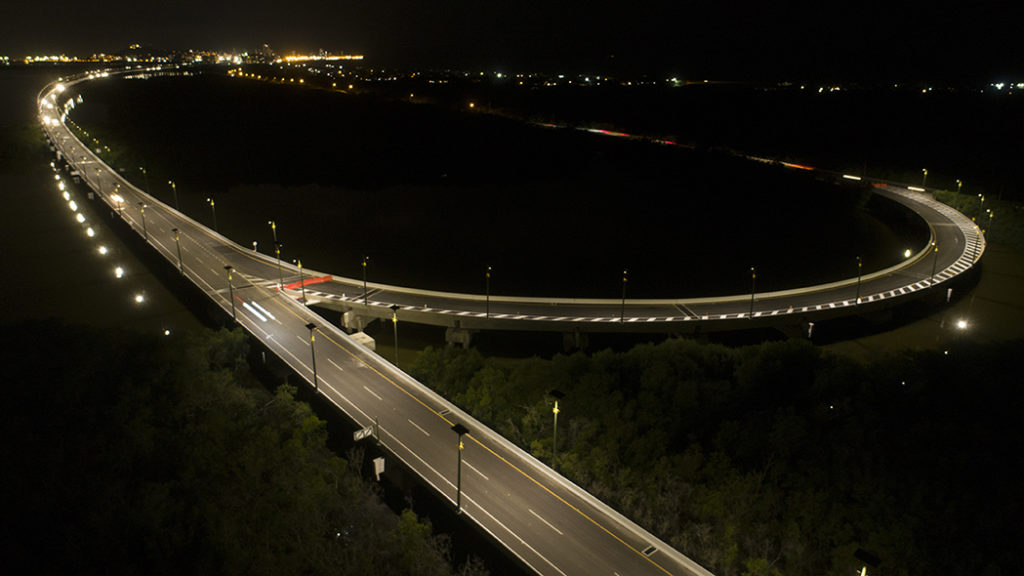 Because they're entirely off-grid, they provide powerful lighting every night of the year, with no outages. This makes them a great solution for all types of roads everywhere around the globe, as well as for motorways, traffic islands and viaducts.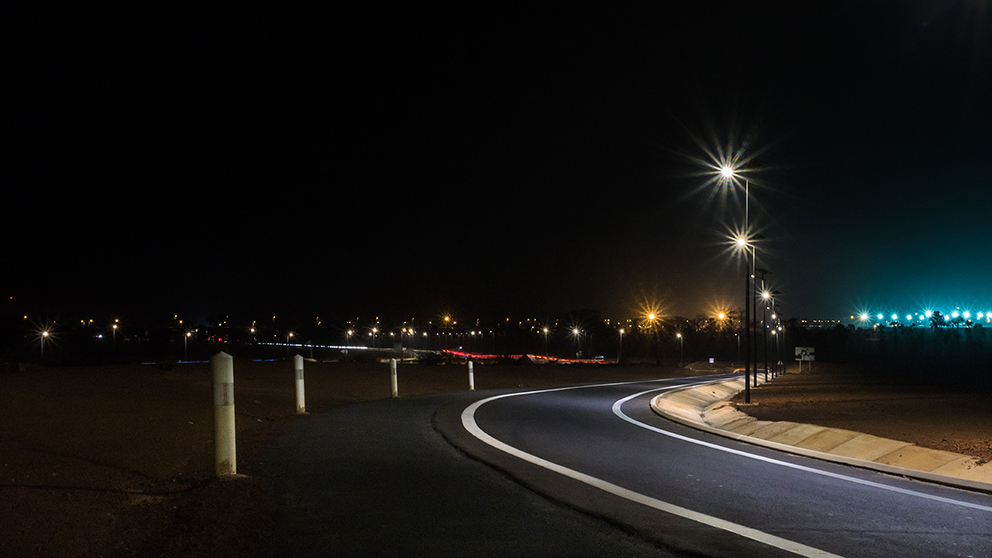 Solar lighting application #2
Sustainable lighting for public parks and gardens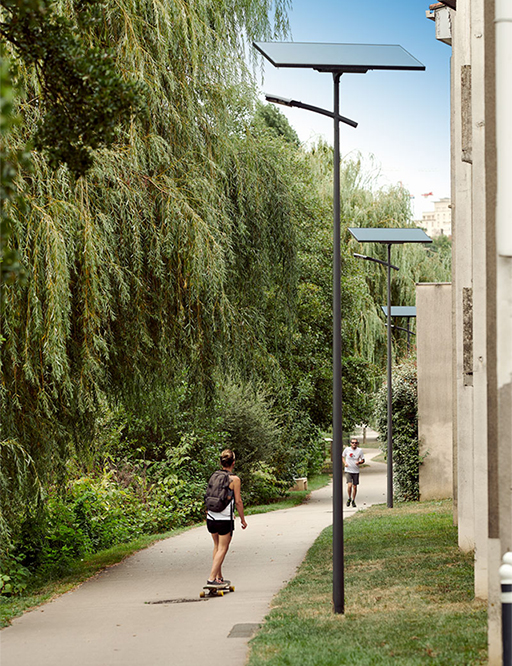 Solar streetlights capture the power of the sun during the day and then convert it to an alternative source of energy to power the LED light unit. Since they're not connected to the grid, they operate entirely thanks to the renewable and unlimited potential of the sun's energy.
This makes them ideally suited to lighting public parks, gardens and pathways/cycleways, which tend to cover wide areas. What's more, no earthwork or trenches are needed, thus avoiding any impairment of the natural landscape. As a result, planners have more freedom when it comes to locating lights to adapt to the lay of the land.
Solar lighting application #3
Lighting car parks with minimal road works
Reliable and powerful lighting is essential to the safety and security of car parks. Growing numbers of private businesses are opting for solar lighting to ensure the safety of their customers and to keep their costs down. As well as being quick and easy to install, solar streetlights require very little road works and do their job from the very first night. As a result, car parks can continue to welcome customers while the lights are being installed. This is especially important for the car parks of retail stores, which are used by thousands of shoppers every day.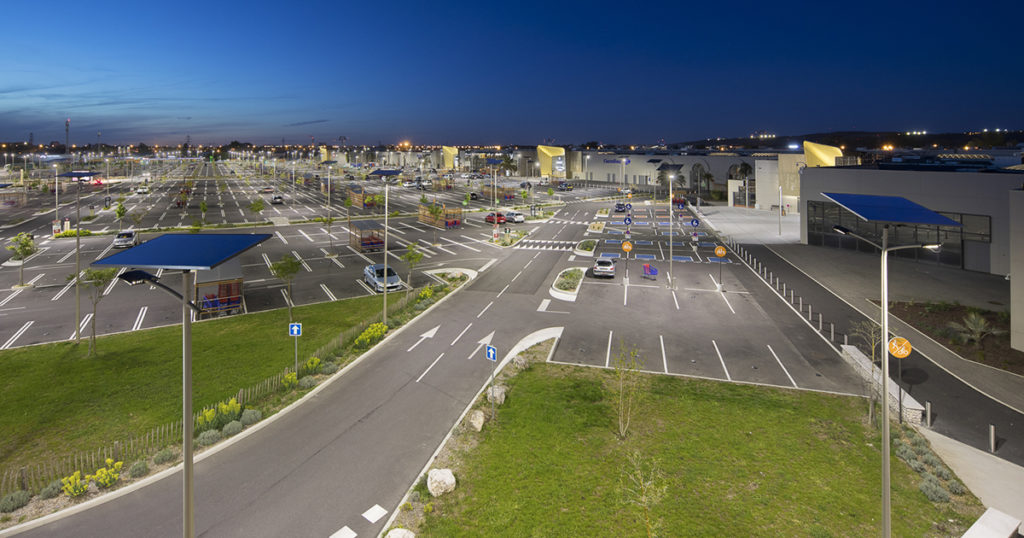 Solar lighting application #4
The ideal solution for illuminating remote places
Places that are hard to reach or lie some distance from towns and cities often remain unlit because they're too far from the grid. Investing in network-tied lighting that entails costly earthwork and cabling is not a viable option.
Public solar lighting meanwhile requires no connection to the grid or any other costly installation work. Solar streetlights can be installed easily and virtually anywhere to illuminate isolated areas, pathways and bus shelters.
Solar lighting application #5
Cost-effective lighting for towns and villages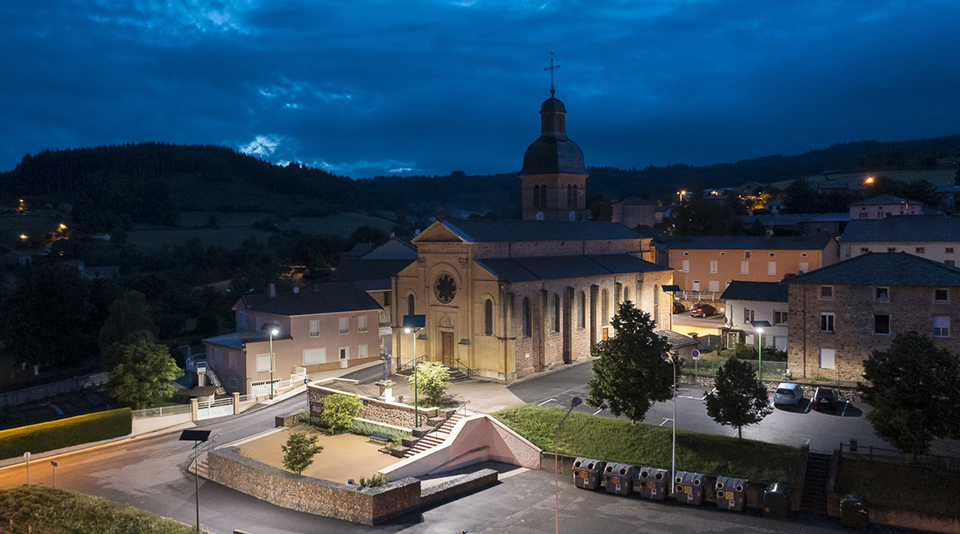 Thanks to the innovative and proven technology involved, solar streetlights are becoming the go-to solution for towns embarking on the energy transition. Since they don't use any power from the grid, they offer local authorities considerable cost and energy savings.
In addition, because they operate entirely independently, they improve safety and security for the local population with minimal impact on the environment.
The applications in towns and cities are endless – from streets and car parks to cycleways, quayside walkways, squares, sports facilities and school playgrounds.
Whether we're on the road, getting around town or shopping at our local supermarket, solar streetlights are now part of our everyday lives. They help improve safety and security with no ongoing energy costs and are easy on the environment. Ideally suited for all types of infrastructure and meteorological conditions, they offer the best eco-friendly solution for all kinds of urban and rural applications. Solar is the new standard!