Morocco goes all out on renewables
On Earth Day, 22 April 2016, Morocco made a commitment to the planet by signing the Paris Agreement. This historic agreement, which was adopted at the 21st Conference of the Parties (COP21) and signed by 175 countries (187 as of today), aims to fight global warming and its impact on climate change. Since then, Morocco has put renewable energy top of the agenda – and has called on Fonroche Lighting to provide solar lighting for several emblematic sites. Thanks to these significant efforts, Morocco was ranked third worldwide in the 2020 Climate Change Performance Index.
Renewable energy embraced across Morocco
Fonroche provides green lighting for COP22
After taking a firm stand on the fight against global warming, Morocco launched a nationwide energy strategy with a strong focus on renewable energy.
These growing green credentials led to the country being selected to host the COP22 Climate Change Conference, which was held in Marrakech from 7—18 November 2016. French firm Fonroche Lighting was chosen to provide sustainable lighting for several parking facilities at this major international event. Developed in collaboration with the Moroccan Renewable Energy Agency (MASEN), the installation offered a showcase for delegates and visitors to discover the company's innovative technology, which can be tailored to all kinds of public lighting projects. The French president at the time, François Hollande, came along in person to meet Fonroche staff attending the event.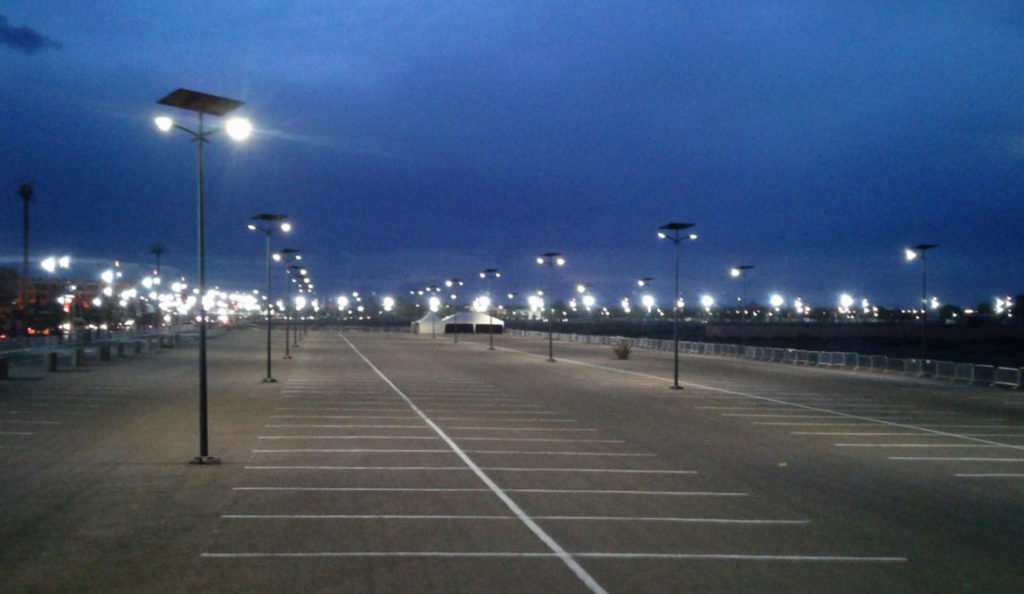 Morocco goes
solar with public lighting
Lighting the world's largest solar power plant
The Noor solar power plant in Ouarzazate is one of the largest in the world. With an installed production capacity of more than 580 MW, the facility provides green electricity for almost two million people in Morocco. Since 2016 the roads in and around the complex have been lit by Fonroche solar streetlights as part of the country's fight against climate change.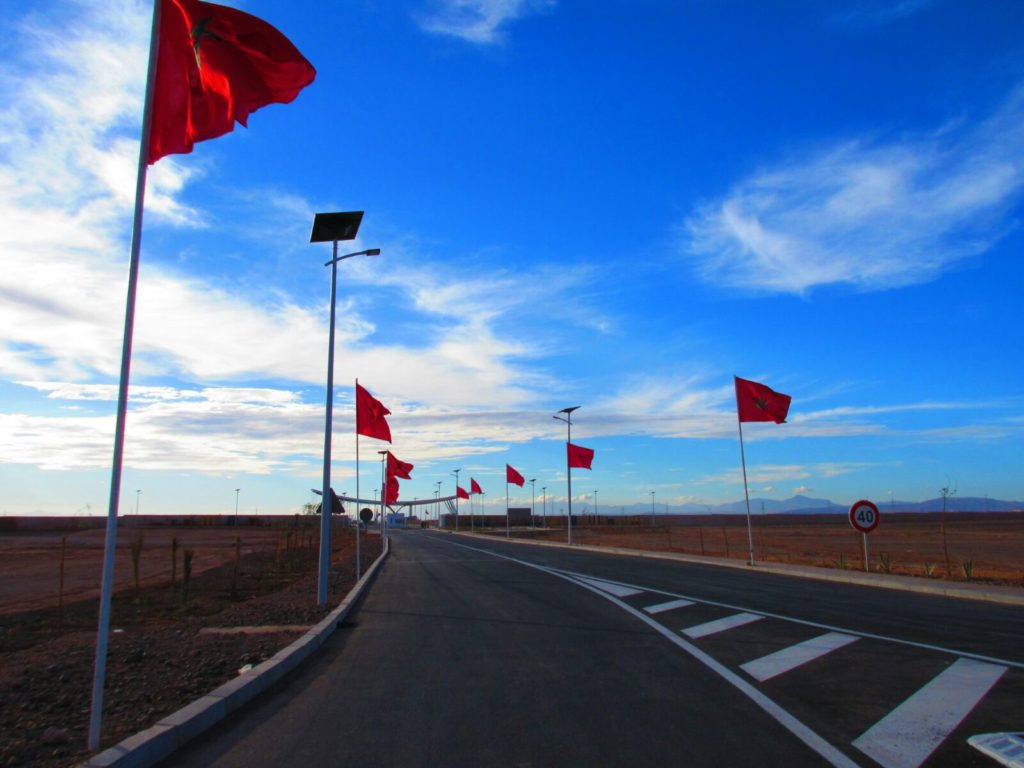 Improved road safety thanks to solar streetlights
Because they're fully off-grid, solar streetlights provide sustainable lighting for all kinds of urban roads and roundabouts, allowing people to go about their lives more safely. One shining example is the new bypass in Kenitra, one of Morocco's biggest cities, where several hundreds of French-made Fonroche Lighting solar streetlights were recently installed.
Sources :
- https://telquel.ma/2016/04/22/maroc-signe-laccord-paris-climat_1493746
- https://unfccc.int/fr/process-and-meetings/l-accord-de-paris/qu-est-ce-que-l-accord-de-paris
- http://mapecology.ma/slider/mise-oeuvre-de-laccord-de-paris-realisations-maroc-mises-lumiere-a-fao/
- https://mail.fnh.ma/article/developpement-durable/accord-de-paris-le-maroc-parmi-les-rares-pays-ayant-pris-des-mesures-pour-honorer-leurs-engagements
- https://www.lemondedelenergie.com/maroc-ambitions-energies-renouvelables/2020/02/14/
- https://www.leconomiste.com/article/1038588-marrakech-rehabilite-ghabat-chabab