Known for their robustness and reliability, Fonroche Lighting solar street lights are the only street lights which guarantee 365 nights of lighting per year, in any climate and on any continent. Whether it's strong winds, extreme heat or cold, varied temperatures, corrosion, humidity... Fonroche Lighting street lights really are put to the test!
To guarantee high resistance and efficiency from our systems and products, we have deployed our expertise in testing and validation, including a battery testing laboratory which is more than 500 m² and is the world's largest battery testing facility dedicated to solar lighting.
A unique battery testing laboratory in the world
Fonroche Lighting makes its own Power 365 batteries on its production site located in southwestern France.  To guarantee our storage system's high performance, we have created a battery testing laboratory consisting of a number of climatic chambers. These climatic chambers simulate all climates and are specially dedicated to solar lighting.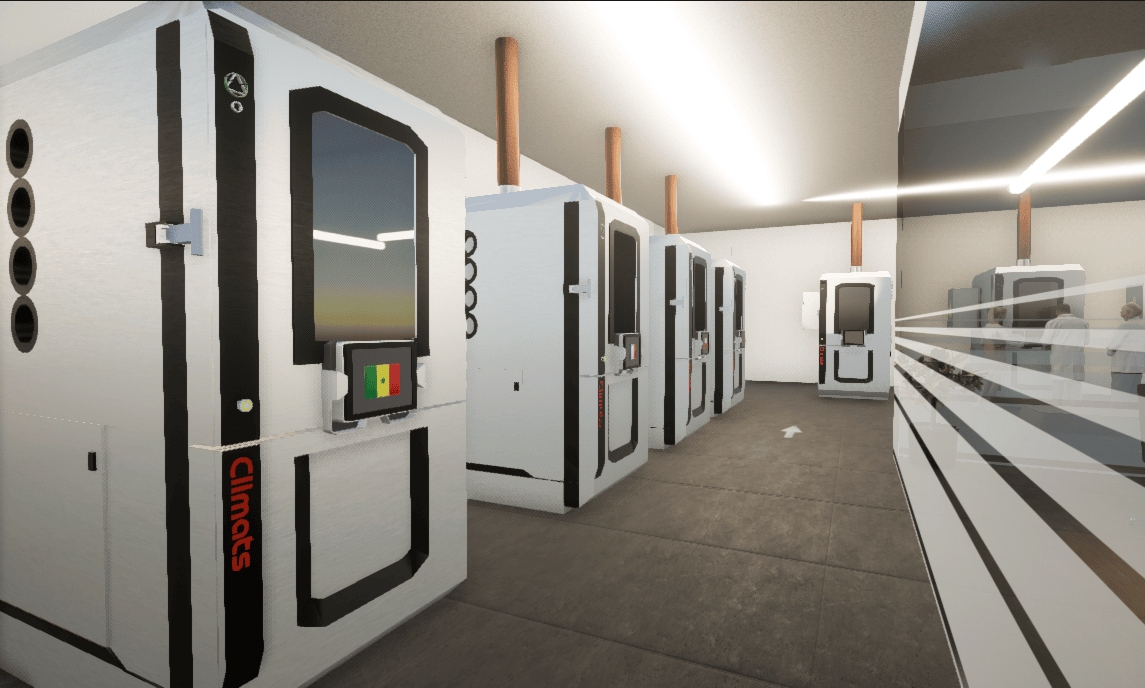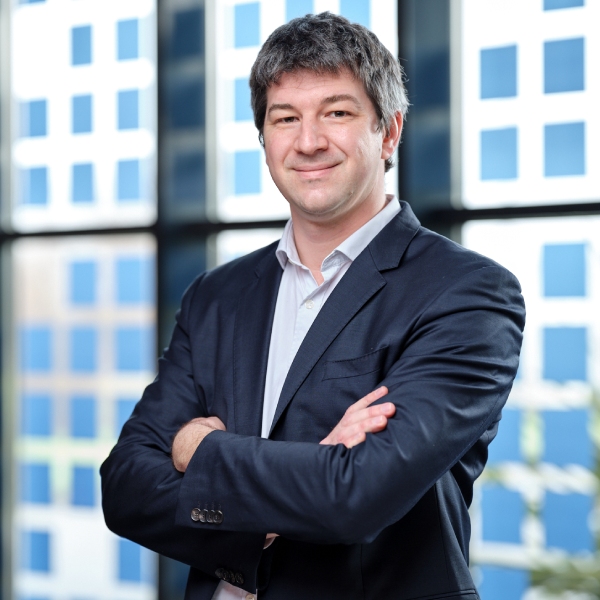 Benoît Arsac
Head of R&D department
The guarantee of a solar street light is not a simple line written at the bottom of a contract!" It is products tested in a laboratory which go through a very strict test cycle, before their authorisation to be put on the market by our demanding quality team. 
Simulating all climatic environments for an optimal performance
Entirely dedicated to battery testing, this cutting-edge laboratory has several dozen climatic environment simulation chambers. 
They enable testing on batteries and modules in order to simulate all existing climates on the planet, and allow us to submit them to strict tests beyond reality, to guarantee the reliability, resistance and longevity of our systems. 
The climatic simulations let us find the batteries' ultimate limits by including:
The characterisation of the batteries' behaviour for all climates,

Accelerated ageing - characterisation and confirmation of the lifespan of the products

Thermal shocks, fast temperature changes (10°C/mn)

Impermeability

Corrosion, salt fog, etc. 

 
No less than 40,000 accumulated hours of tests are necessary to validate a new type of battery or one of its progressions.
In-depth skills in testing, validation and prototyping.
As well as batteries, the other components also undergo numerous tests and validations.
Fonroche Lighting has set up a team dedicated to guaranteeing the functional quality and aspect of batteries, photovoltaic panels and LED lights, and above all, ensuring an optimal performance before putting them on the market.
A 4-step validation process has been implemented to test and validate the components: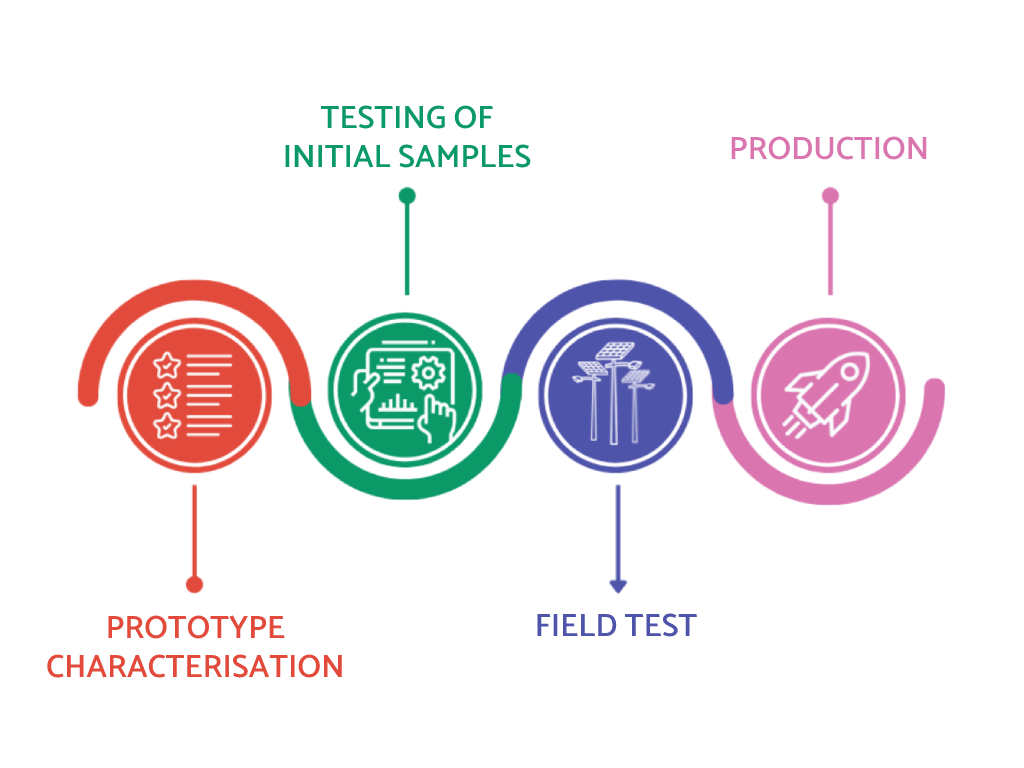 Each raw material supplier delivers us the prototype of a component which meets our specifications so that we can make a characterisation.
For example, for the storage cells, the characterisation consists of testing the: 
Battery capacity

Internal resistance 

Charging efficiency

Self-discharge

Length of wear, etc...
The most important test for the characterisation of the battery is the cycling which allows its lifespan to be determined. Several types of cycling are tested and the three main ones are:
Standard Cycling

Accelerated Cycling

Cycling Specific to Solar Energy (Respecting IEC rule 61427-1)
Each component has its own specific tests which are specially designed for autonomous lighting. The products are all tested in extreme climatic conditions (Corrosion, salt fog, humidity, vibration, wind tunnel, EMC - electromagnetic compatibility) to guarantee their reliability and robustness.
When we receive samples, we test the global aspects as well as performance and the dimensional aspect . These initial samples refer to the mass production which arises from them.
All components are validated under laboratory conditions.
We do a pre-deployment on a high quantity of streetlights in different climates and ensure a quality follow-up, so that the performances are optimal in real conditions.  
This is the last step to ensure the functional aspect of the streetlight. All components are then certified.
Once all the steps have successfully been completed, we can launch the roll-out of the solar street lights on the field.  To guarantee the street light's quality over time, a destructive test is carried out on each batch.
This strict and thorough process is immediately applied during each integration of a new component, or when a new product is launched.
The Fonroche Lighting teams also carry out validation processes adapted to our embedded software (which is present in our Power365 technology). These processes consist of day/night transition, programming, and lighting profile tests in different climates so that all the functionalities of the street light can be verified. 
Continued improvement process
To increase the competitiveness of our solutions, our teams are committed to a continued improvement process which involves gains of experience, rounds of inspection on the field and continued monitoring, thanks to our remote monitoring software.